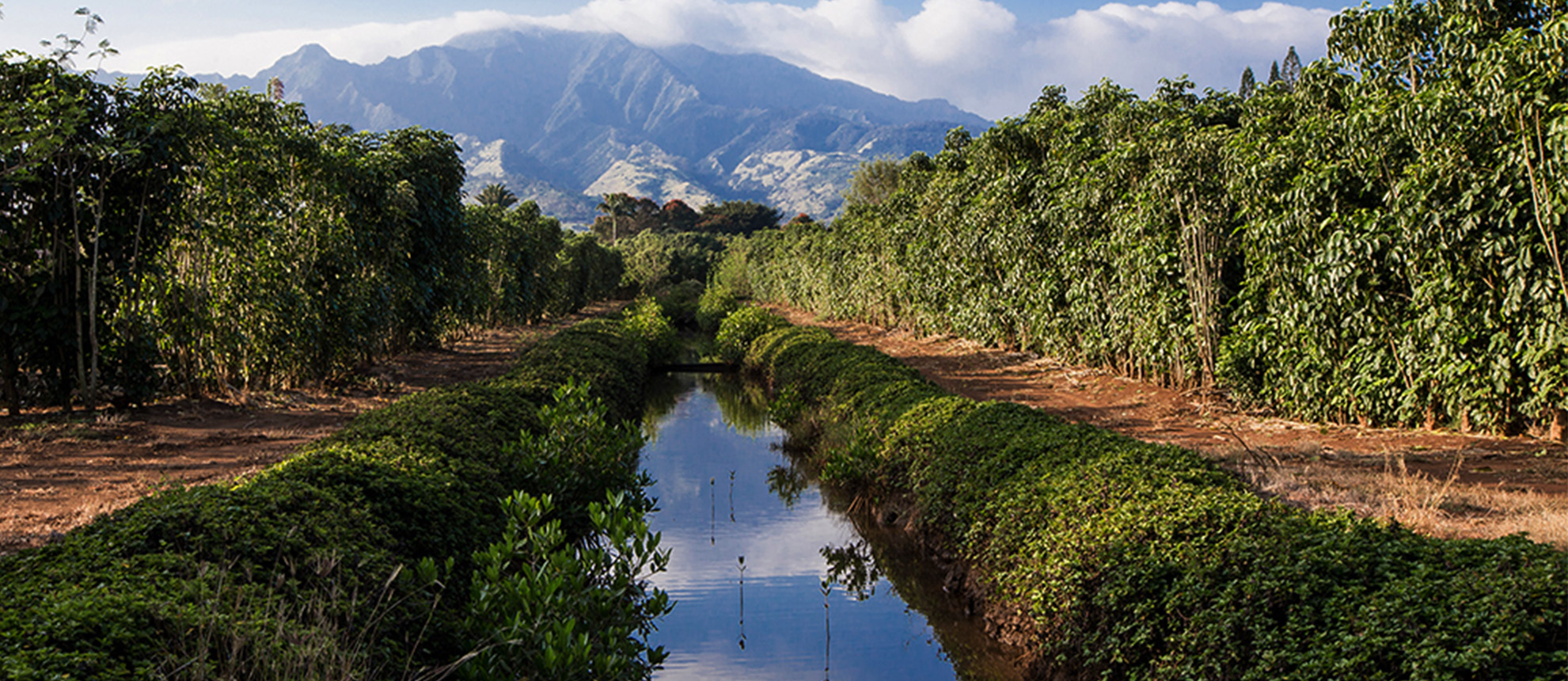 CHOCOLATE PARADISE
and HAWAIIAN COFFEE
Nutrient-rich volcanic soil, abundant rainfall and plentiful sunshine make Oahu's North Shore a perfect location for producing coffee and cacao ranking among the world's best.
COFFEE AND CHOCOLATE
GROWN IN HAWAII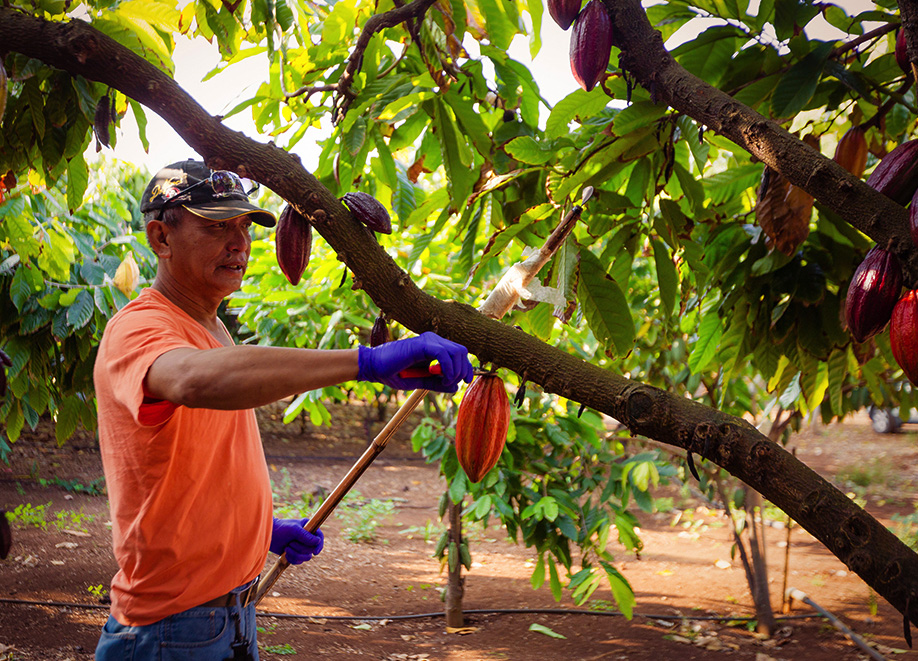 CHOCOLATE PARADISE
Hawaii is the only state in the U.S. that can grow Cacao. And Coffee. Both thrive under the warm sun and abundant rains of our tropical climate. Combine that with our knowledgeable and hard-working farm staff and it makes for some very fine chocolate and coffee. You'll taste the Aloha in every chocolate bar and bag of coffee!